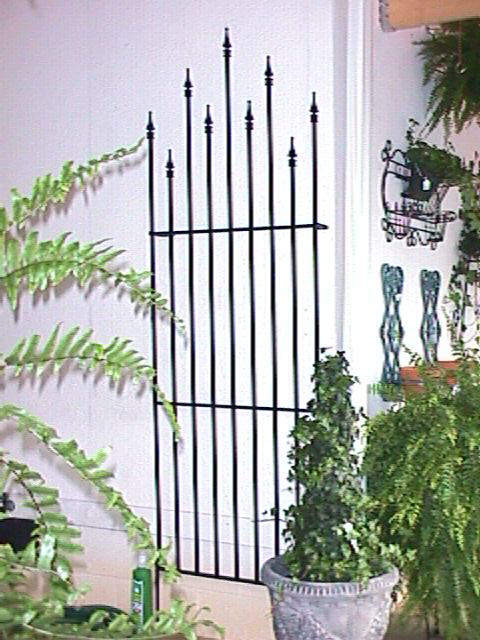 Mary Putmans Garden with 3 Fence Trellis
Fence Style Trellis 100% Aluminum
Attach to wall or plant in the ground. Two rows of cascading finials providing height and depth for your climbing plants.
Several years ago I bought a wooden trellis. As my roses grew the wood on the bottom of the trellis began to rot. Finally my roses started to lean and I had to cut them back to replace the trellis. Our new large rectangular trellis is made of 100% aluminum which will not rust or rot. It has two 10" spikes to hold it securely in the ground. It can also be attached to a wall as a wall trellis.
It is also an elegant way to grow vine crops like peas, beans, tomatoes and cucumbers.
Dimensions:
82"H (not including 10"

G

round spike) x

29

" W

or 72" out of ground (not including 10" Ground spike)

1

5 lb.
Key Benefits
| | |
| --- | --- |
| | Keeps vegetables off the ground |
| | Harvesting made easy, do not have to stoop to pick harvest. |
| | |
| --- | --- |
| | 10" long spike with keeps Trellis straight and securely placed in the ground |
| | Supports delicate vines such as Clematis |
| | Will last a lifetime does not rot like bamboo and wood trellis' |
Pricing
Description
SKU #
Color
Price

To Purchase

Fence Trellis

72"

(Out of Ground)

FT

72

Black

(shiny)

Slightly Textured Black (satin)

White

Rust (slightly textured)

Statuary Bronze

Oil Rubbed Bronze

Anodized Silver

Gun Metal

$

124

.00
Fence Trellis

82"

(Out of Ground)

FT

82

Black

(shiny)

Slightly Textured Black (satin)

White

Rust (slightly textured)

Statuary Bronze

Oil Rubbed Bronze

Anodized Silver

Gun Metal

$

134

.00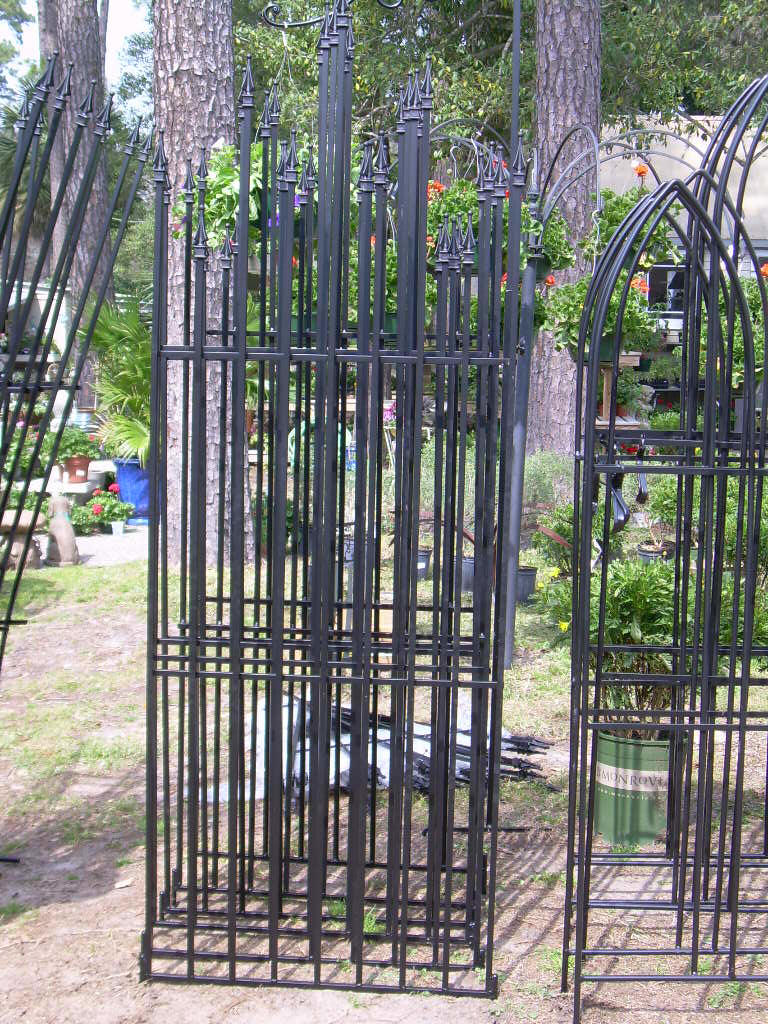 Go To Store

to purchase

Contact Information:

Telephone

800-296-0418 or 828-733-1077

FAX 800-296-0418 Postal Address P.O. Box 11 Pineola, NC 28662 Electronic mail