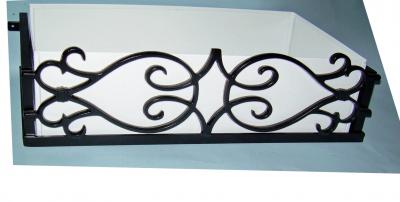 "Pontalba Window Box 30"" width Aluminum"
SKU WBP-A-30
Price $219.02
30" wide x 10"deep (From front to back) x 9.25" High OD dimensions. Great with pots or trays. Custom sizes available call for quote. This shows the mounting tab option, they can be welded on the inside our ouside edge. (will NEVER RUST)
Reviews

| No reviews for this product.