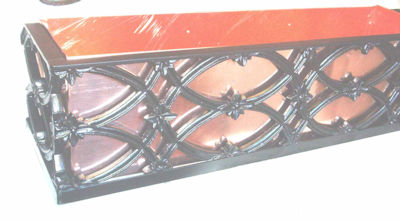 "Winston Window Box 42.5"""
SKU WBW-42.4
Price $373.11
(Outside Dimensions) 10 1/4" Deep x 42.5" Wide x 9 1/4" High Weight: 22 lb Shown in Black with White Liner sold separately. Powder coated finish for durability Custom Size requests welcome...we will manufacture to your specifications!!!
Reviews

| No reviews for this product.