As Seen on Home and Garden Networks HGTV's Curb
Appeal Show - Episode #2004
© 2005-2015 Garden Metalwork tel: 828-733-1077 gardenmetalwork@yahoo.com
Comments & Photos
Hiya Bruce-
Not epic photos. I will be out again later in the summer and can get a better image of the trellis with the rose (crummy lighting).
The Japanese hydrangea vine is better!
Thx again, Abigail,
DEVORE ASSOCIATES, LLC.
Fairfield, Connecticut
I just got the trellises and took them out of the box...yes, in over 90 degrees because I am so excited. They are beautiful, perfect
and just what I wanted!!! I got them for my birthday and now hubby is going to have to install them asap!! Feel free to come by
and check them out!!!
Thank you for helping me make my cookie cutter house look amazing and beautiful and reflect my personality!!
Thank you and I will refer business to you when the subject arises!
Anne
Gainsville VA
No alarm here!! I just got them and took them
out of the box...yes, in over 90 degrees because
I am so excited. They are beautiful, perfect and
just what I wanted!!! I got them for my birthday
and now hubby is going to have to install them
asap!! Feel free to come by and check them
out!!!
Thank you for helping me make my cookie
cutter house look amazing and beautiful and
reflect my personality!!
Thank you and I will refer business to you when
the subject arises!
Anne
Bruce -
Trellises arrived safe and sound, and here they are!
Love them!
Eddie
Bruce, here is a photo installed with a climbing rose
starting. The finish matched the pool fence perfectly.
Very satisfied! JFM
James
President
Piedmont College
Demorest, GA.
Gloss black 6'x 7' Aluminum
Grid Trellis and Modern
Trellis.
DEDE in Florida
We had purchased an aluminum grid trellis set from you before and they are awesome. I need to put another one, a bit smaller, up
on the other side of the house. I need a 3 x 5 but want it to be the same as we ordered before. I did not save the order info and
hope that you can look it up for me.
Thanks for your help.
Chris
Folsom, CA
Thought you would like to see the finished product.
Thanks so much for all your attention to detail.
Best, Bill
Philadelphia PA
Good morning, Bruce!
I apologize for my delay in letting you know that the window boxes
arrived safely, fit perfectly and are amazing to see! We have been
traveling and they are not installed yet. The packing was amazing and
everything was in perfect shape. There is plenty of room for proper
installation and the small additional width didn't make them too big-
they are just right. They are beautiful and exactly what we wanted.
Thank you so much! I will send proper photos when they are installed
and am attaching a quick photo we took upon unpacking (not a model
pose from my husband-I had asked him to move so I could see the
box...). Thank you again-Lisa
We will send you a picture once we get the plantings
in, but it looks awesome!
Thank you,
Arianna Rojo Mendez, ASLA
Landscape Designer
Fowlkes, Norman & Associates
Fort Worth, TX 76126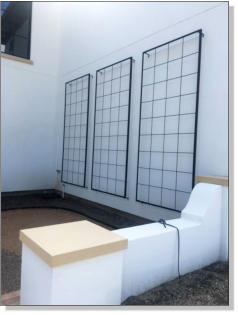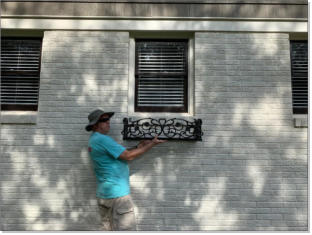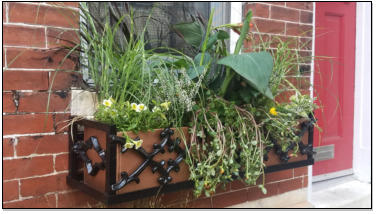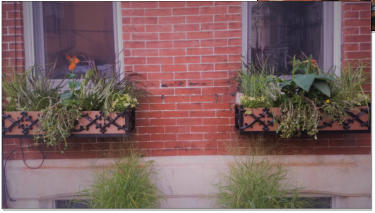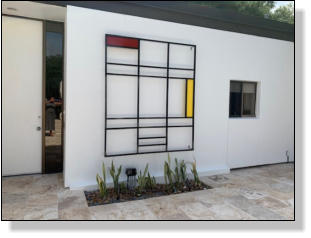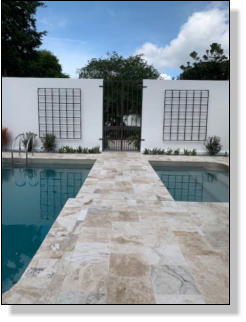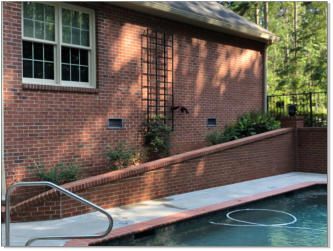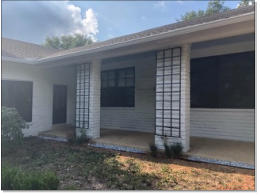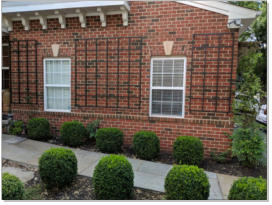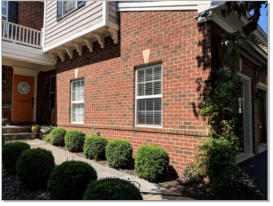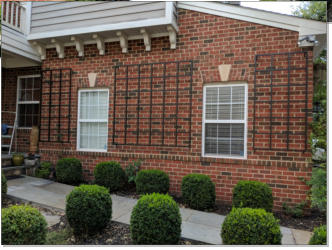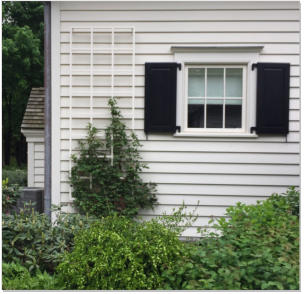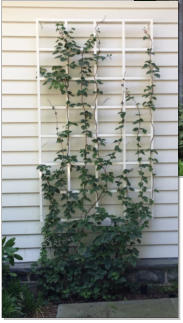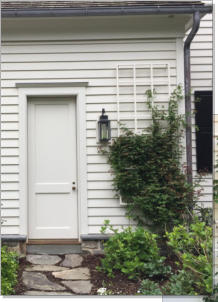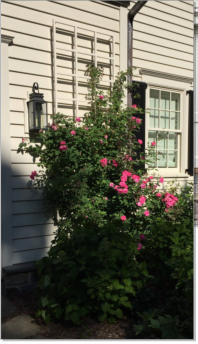 Hi Bruce,
The trellis was delivered today and looks great! Unfortunately, Old Dominion sent it out on a large truck that couldn't
make it down the hill to our house. Luckily, I was able to meet the driver at the top of the hill and transfer the trellis to the
roof rack on my SUV. The driver did help me load it onto the rack, so they better not charge for that. If anything, they
owe us a refund for an incomplete delivery that should have been door-to-door and didn't make it all the way!!
The smaller box with the mounting brackets also arrived today via UPS. So, it looks like we have everything we need to
assemble the two pieces and mount the trellis. Thanks for your great service and providing a high quality product!
Thanks,
Steve
Lake Forest Park WA
(7' High x 10' Wide Aluminum Grid Trellis powder coated Anodized Silver)
This trellis is on the side of my casita at a
ranch in the beautiful Texas Hill Country.
Can't wait for the berries to turn red.
Thanks for your help.
Tammie
Fulshear TX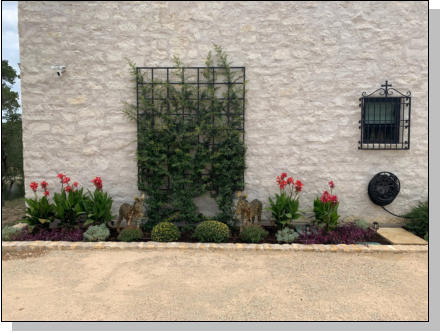 7' x 8' Aluminum Grid trellis powder
coated Statuary Bronze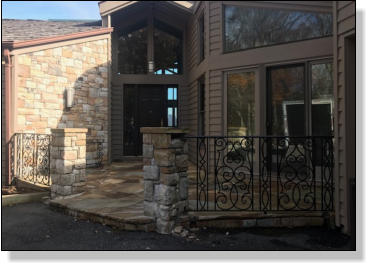 We LOVE it! Looks wonderful - thank
you!!
Charlotte
Linville NC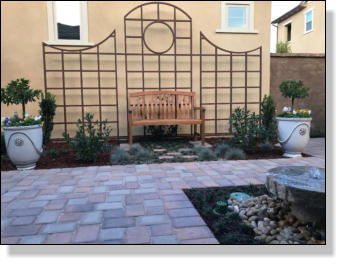 Hi Bruce, finally got everything in place. Your trellises look so
much a part of the garden- everyone makes positive
comments. Behind the bench is a star jasmine which will
grow over the main part and spread to the two sides as well
but not engulf this handsome piece. Thanks for your hard and
thoughtful work.
Julie Ann - San Juan Capistrano, CA
4 x 8' arched middle piece with 4 x 6'5" side pieces with curves,
powder coated Slightly textured Rust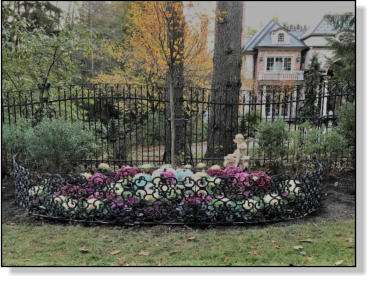 Hi There Bruce,
Now that's what I call an amazing fence!
It took a bit of digging, tons of rocks, but we did it. Super!
Thank goodness for Cheerios! You are too kind. Be
careful hanging round me; there's tons more of these
crazy ideas to "snaz-up" people's crib. Haha Your crew
will be mad should orders start coming in for edging; I'm
sure it wasn't a walk in the park to fabricate them.
Cheers to the fence crew and owner,
Peggy Saddle River, NY
Flowing Tripartite Trellis designed by Leo Dowell Designs in
Charlotte NC. is in the French style with large 5" round tops and
3" square posts support a rolling curve spanning 15' in width and
9' tall. The special order Hartford Green powder coat gives it a
soft glow.
A antique french bench will be cradled between the 30 degree
angles of the two side trellises.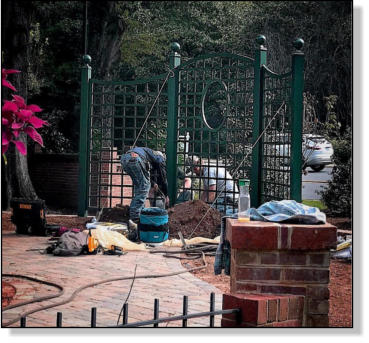 Here is the photo of the arbor you made for me several years
ago. Of the tops for the tripod, I like 01303000500 the best but
would like to make sure it complements the design of the rest of
the tripod. Since it is pouring rain here now, I will photograph the
swing tomorrow and send the photo to you along with the
dimensions. Thanks for working with me again.
Hope Cohn - Nashville TN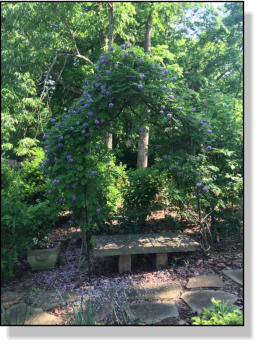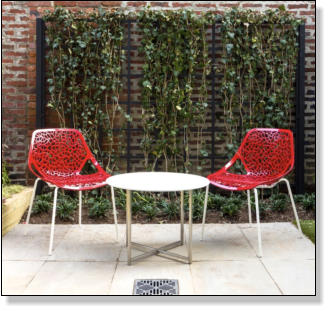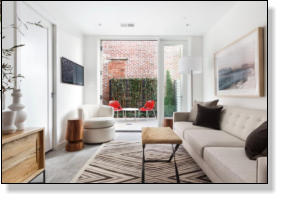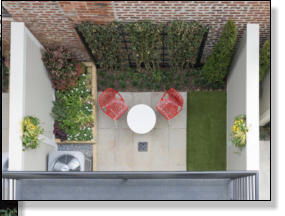 Jim just found out that
his work just won the
Best in American Living
Award and ordered nore
for a new project.
The rear yards here are
only 10 feet deep by 14
feet wide. You can see
how the trellis added a
lot of greenery in a small
space.
6' high x 8' wide trellises
powder coated Slightly
Textured Black with 2" Posts
we made for Monarch Urban
in Washington DC. back in
2017.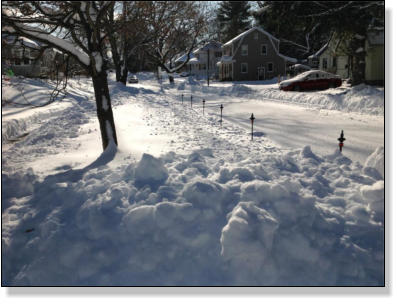 Hi Bruce:
Back in October I ordered (6) Large Finial
Driveway Reflectors. We spoke on the
phone and I told you I wanted to use them to
mark my front lawn so that the snow plow
operators wouldn't rip it up. Your product did
a fine job during Sunday and yesterday's
storm. Thanks!
Bill
Pittsfield, MA 01201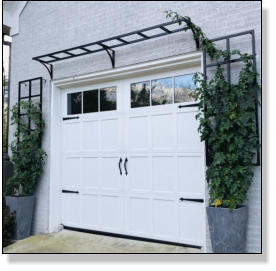 9' trellis with three brackets to complement his
existing trellises powder coated Slightly
textured black.
Jason
Atlanta, GA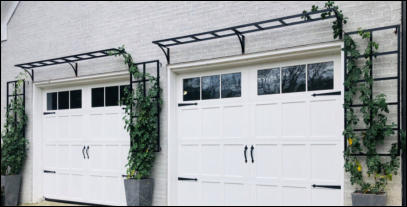 Looks good. Now the roses can grow and bloom.
Jason in Marietta GA.
Over garage trellis in Satin Black.
Good Morning, Bruce,
I could not go to bed without saying thank you for your wonderful help as I chose the trellis design and color. They will be
perfect. I look forward to having everything finished so that I can take a picture and forward it to you. It was a pleasure finding
your company, seeing the options on your website and working with you. Old Dominion's driver was very helpful, carrying the
two boxes to our garage door. They were so carefully packed. We have opened one to check the color and see them, but the
other box remains closed until we can place them on the house. Again, thank you for all your help.
Best wishes,
Jane
Lafayette CA
Hi Bruce,
I see you've been putting up some
project photos featuring some of your
awesome trellises lately. I just wanted
to pull a few and send them over for
your portfolio. We look forward to
working with you again this season. I
hope you've had a great winter
season.
Cheers,
Jason Galles
Square Root Garden Design, LLC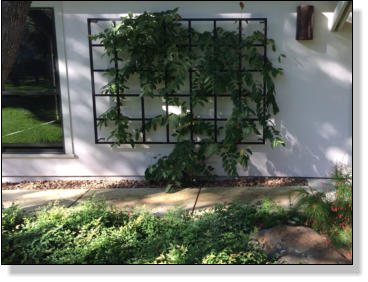 7' W x 5' High Aluminum Grid trellis.
Thank you. Here is a photo of the trellis I
purchased from you.
From Charles
San Antonio TX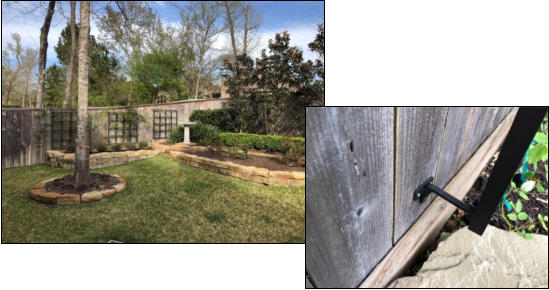 You have developed
such a great product!
Form, function and
durability!
Montgomery, TX
My new trellises are perfect! First of all, I was so impressed with the care taken to pack them up for shipping - WOW! Then the
quality of your product is stellar, and I'm so proud to have the trellises on display at my home.
Our installer was here yesterday, and the trellises look beautiful on my house . . . I can't wait for my vines to start growing on the
new trellises. I'll send photos when something is happening with that, but they are beautiful even on their own.
Thank you again. I really appreciate the pride in workmanship and care taken to carefully transport these beautiful pieces.
All the best,
Cheryl
Collierville, TN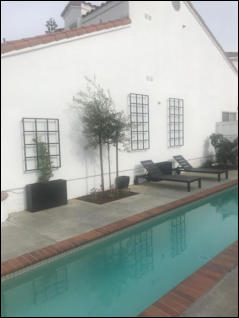 Lots of compliments. They look great!
Mike
Oceanside CA
3' x 4' and 3' x 6' Satin Black Aluminum Grid Trellises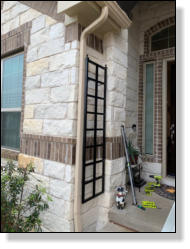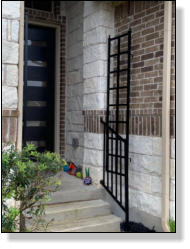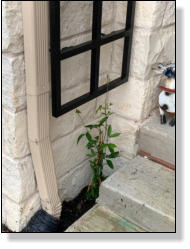 Custom trellises jet
black with ball shaped
post caps.
Photos from Doug
Austin Tx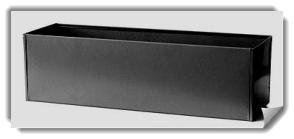 Dear Bruce-
I've been meaning to send this follow up email for two weeks now but....
Anyway, we received the window box inserts and they are GORGEOUS and
PERFECT! Thank you so much—— you're a talented genius!
Thanks again for all the time, help, and persistence throughout.
Sending warm regards from Pittsburgh, where we're hunkered down as surely
you are. Stay home and healthy.
Jane
Pittsburg PA
All Done!!
Thank you so much. They
look great. Very much
appreciate your help. Be
well.
Ruth Ann Ridgeland SC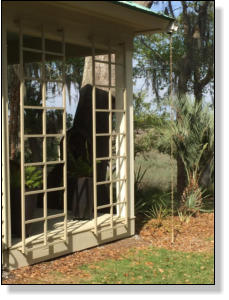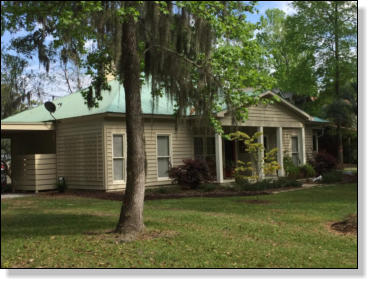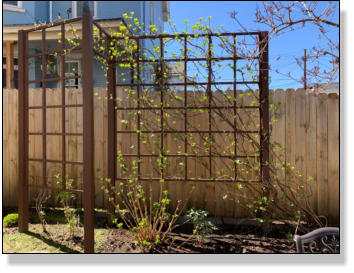 Good pic of your trellis!
Hope your business is holding up
Pam
Aspinwall PA
Uniquely spaced trellises with 3" square posts
designed with a walk through to block view of
neighbors, powder coated slightly textured Rust
Hi Bruce,
Thanks so much for getting this done so quickly and for the delivery information. I had
received a message from the freight company this morning and actually set it up for
Wednesday. I will be here and appreciate the info on the possible additional charges. I will be
prepared for them when they arrive and really appreciate such awesome customer service.
Thanks again,
Amy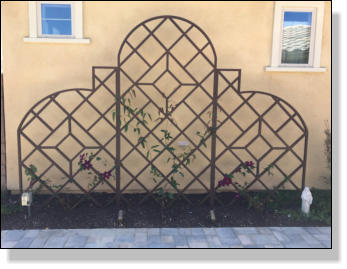 Trellis is up and looking really good.
Thanks
Paul
Rancho Mission Viejo CA
Custom Trellis Powder Coated Slightly
Textured Rust
Thank you Bruce. They are up and they are beautiful. I just got to the nursery yesterday. I'll forward pictures soon. Give the
plants a chance to grow. I'm very happy with the window boxes. And it was an easy install
Kelly
Indianapolis IN
Brussels style window box powder coated Finely Textured Black
Looks good
Ben
Germantown TN
4' Wide x 7' High aluminum grid trellis
powder coated satin Jet Black with
standard 4" wall brackets.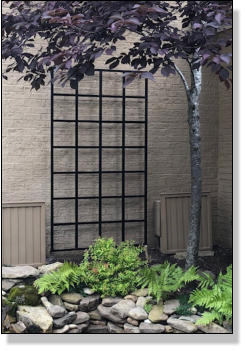 Just got delivered an hour ago!
Unpacked and in the holes I dug last
night. Just leveling them out and getting
ready for some concrete. I'll send you
more pictures when we finish the
planting as soon as my landscaper gets
to me!!
Custom trellises to compliment window
design. Powder Coated Flat Black.
4 x 8 with 14" legs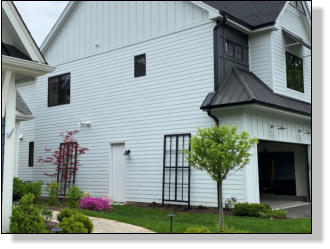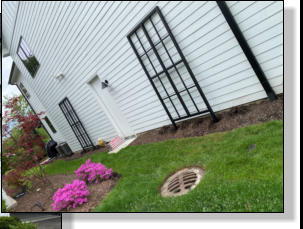 Bruce: The trellis arrived in great shape. Great workmanship. Thank You . - Maurice - Campbellsville KY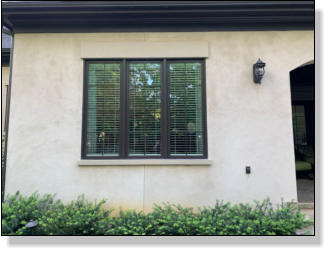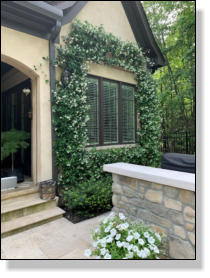 Bruce,
Few more pictures for reference. Last picture is the other set of trellis
we purchased 3 years ago.
Stephen
Mathews NC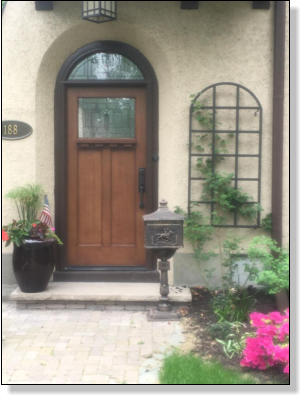 Custom Trellis to match Door arch for Marc in Rochester NY
3 x 6 Aluminum Grid trellis with arch, powder coated Statuary Bronze.
Hi Bruce!
It's been a while since we last chatted, with Bob going into the hospital
a few more times and everything on hold here because of COVID-19.
He's finally feeling much better and we were able to have someone
over today to help us install the trellis. It is absolutely perfect -
everything I wanted - and I couldn't be more pleased. It's hard to see
in the picture because it blends with the fence, but I hope you can get
a good idea of how it looks (FYI, the trellis is level but the fence isn't .
Thank you again for helping me bring my idea to life!
Kind regards,
Lisa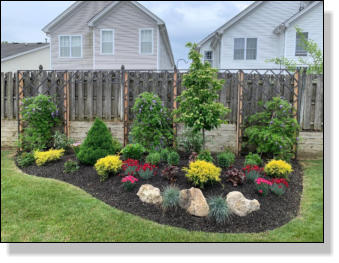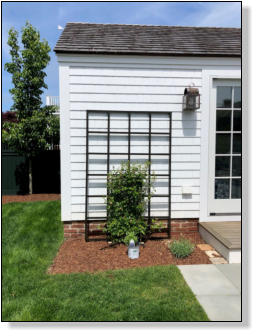 Just arrived! What a great packing job! Not hung yet but here it
is in place!
Simply gorgeous! More to follow!
Cyndy
4 x 6 Aluminum wall trellis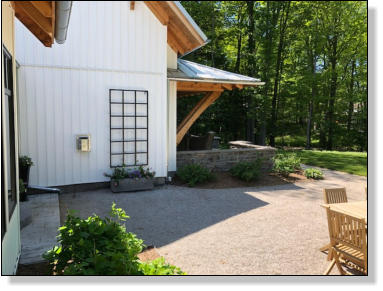 Hi Bruce;
More gorgeous that expected. O flowers yet but
it sure looks swell.
Rick
Thanks a lot
3 x 6 grid trellis powder coated Satin Jet Black